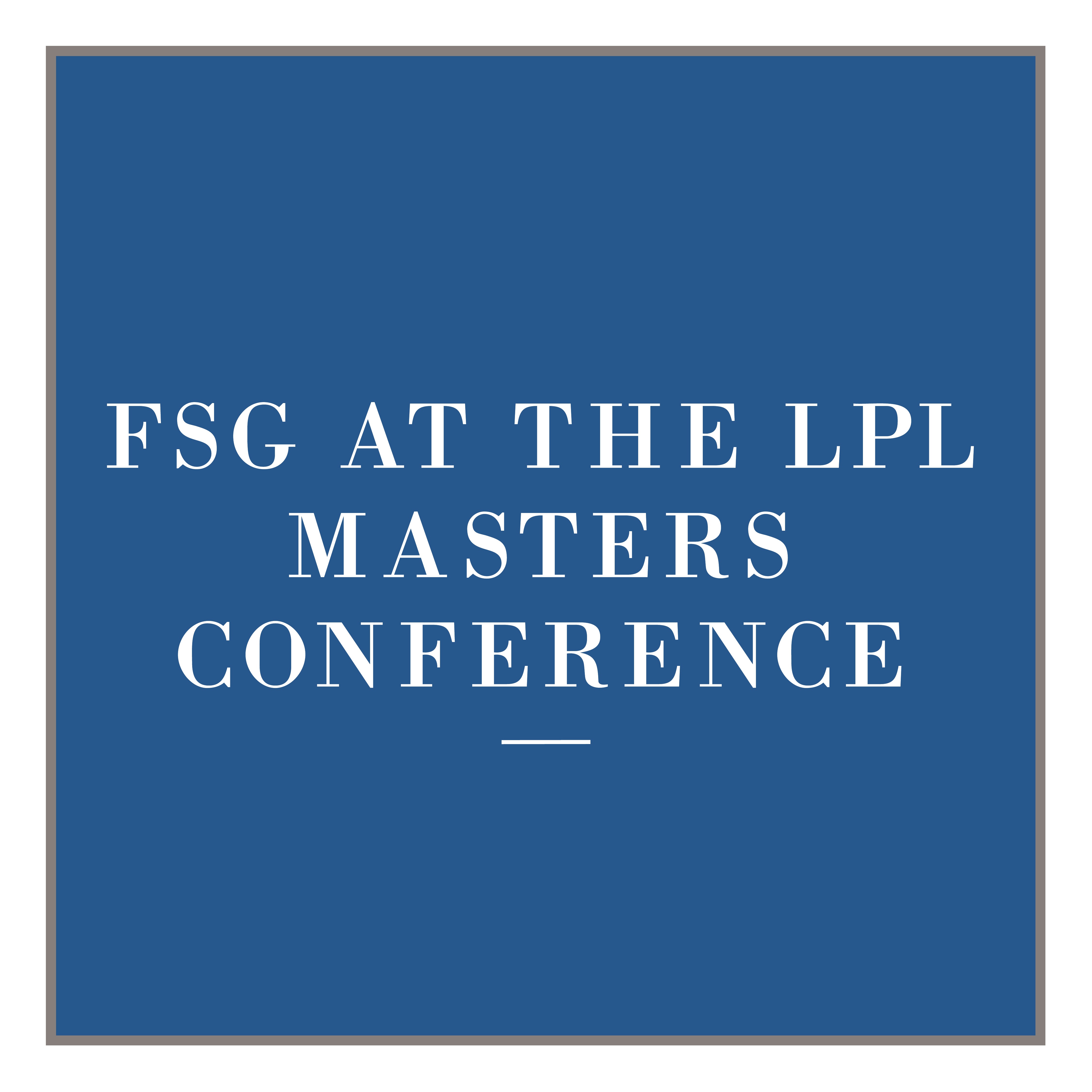 FSG at the LPL Master's Conference
Posted by Financial Strategies Group in Blog Posts, Family, Financial Planning, Giving More, multi-generational planning, Young Professionals
21
Jun
2018
Kimberly DeProspero, CFP® speaks at the LPL Master's Conference
Financial Strategies Group: Marketing to Millennials
Phoenix, AZ:Kim was recently asked to speak at the LPL Masters Conference about the importance of instilling a sense of financial literacy among today's millennials. The annual event is attended by the top advisors with LPL and serves as a conversational forum for industry professionals to network and share their knowledge. As an LPL advisor, she was honored to be chosen to speak on her firms' experience with marketing to this niche, yet vital market.
"We also had to listen to them. They are Millennials. They understand and know how they like to be marketed to. How they communicate is totally different, and guess what? they were right."
We learned so much more about this group and were so surprised with the results, and the unexpected benefits of implementing a program for them. As advisors and financial planners and most importantly, as business owners we know we need to spend our time in activities that are going to generate revenue for the firm.
Instinctively, and certainly, my initial instinct was working with the millennials was not going to bring in revenue to our firm. But I had a strong feeling that we needed to do it.
My husband Hank, who is also my business partner and I decided to put the "why" to paper. Why would we want to market to this group?
Altruistically, we do have a desire to educate and counsel these young professionals.
We know the earlier they start how much better off they will be. I have 2 sons that are Millennials. We have always talked about money and they are fortunate to both be in this business. Among their friends, no one is talking to them! Not even their parents.
We also felt we needed an offensive strategy to the Robo Advisor. The perception out there that the younger generation doesn't want or need financial planning. We just don't believe that to be true. A one-page questionnaire online is not going to fulfill their needs.
And whether we want to face it or not, our clients are getting older. Many are in the distribution phase of their life, or soon will be. We have to bring in these young professionals for the future of our firms.
Lastly, we have always marketed ourselves as a "multi-generational" firm. But we had to take a closer look, and soon realized we were not doing it across the board. We were not doing any multi-generational planning in the community, and we certainly were not doing any multi-generational planning from the bottom up.
This led to us creating a program within our firm.
To hear more about our new initiatives around multi-generational planning and the success we've had with our Young Professionals Events, give us a call.
We'd love to connect.