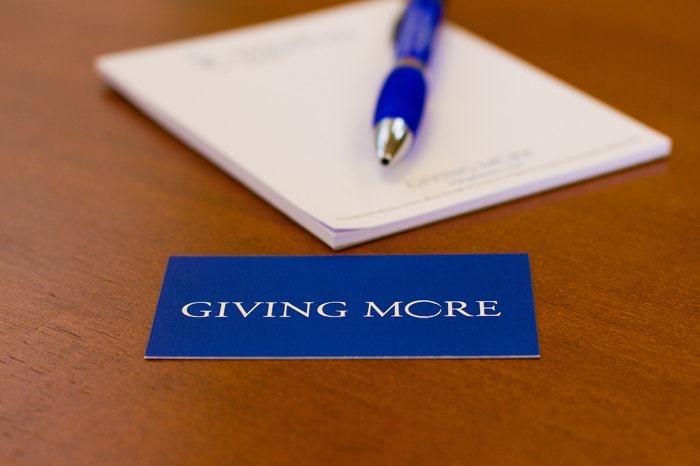 We're Blogging | Giving More than Investment Advice
Posted by Financial Strategies Group in Giving More
07
Aug
2014
If you're reading this post, there's a good chance you're curious about our new website and refreshed brand. Welcome!
We're excited to launch our Giving More blog. Here we will share relevant financial commentary, investment advice, planning tips and stories about people who are doing things to enhance their well-being and the lives of others around them.
We are constantly amazed by our clients, colleagues, family and friends. Their lives inspire us.
Consider Leslie Zacks, who completed San Francisco's Escape from Alcatraz Triathalon this spring, raising over $13,000 to cure childhood cancer. Read his account of the race below.
Interested in staying in touch? Don't forget to sign up for our blog posts, and be sure to visit our Facebook page for regular updates.
ESCAPE FROM ALCATRAZ | LESLIE ZACKS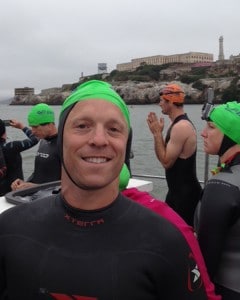 Alcatraz is cold, colorless and unforgiving. In its 29 years as a federal penitentiary, 36 inmates tried to escape. None succeeded. Not even Clint Eastwood. I had a plan. And a wetsuit.
"Welcome to Alcatraz Island," the race director announces as the ferry carrying 2,000 anxious triathletes turns off its engines next to the stark island. "Alcatraz was not built to rehabilitate. It was built to punish. Like today's race course. Have a nice day."
The Escape from Alcatraz Triathlon is an iconic race that features a 1.5 mile cold-as-hell swim from Alcatraz to San Francisco followed by an 18-mile mountainous bike and then a treacherously hilly run. I entered the race with 2 goals – to raise as much money as possible for CURE Childhood Cancer and to enjoy the experience. I am happy to report that I painfully accomplished both goals.
First and foremost, I cannot thank you enough. If you are reading this, chances are that you donated to my cause, inspired me and kept me moving forward over the past few months. Thank you, thank you, thank you!
Here is a brief summary of my race.
Swim
In addition to strong currents, waves, wind and freezing temperatures, the event's website offers the following reassuring information about the swim: "Sharks: You may spot seals or sea lions on race morning, but they're just surveying the situation. Rest assured that any bigger sharks are far away. There are smaller species, but they stay 20–30 feet below the surface."
Athletes start the race by jumping off the ferry every 3 seconds. The start is very congested which is a polite way of say that people get jumped on top of and nearly drowned every 3 seconds. I plunge into the glacial-fed San Francisco Bay and do my best to swim away from the masses. As I surface, I am already luckier than an attorney with three children who had a cardiac arrest and died when he entered the frigid waters last year.
I kick and am kicked. I swim the first 100 meters with clenched fists trying to protect my personal space. Fortunately, within two minutes I am all alone. Unfortunately, I am all alone and already 100 yards off course. Like a fun-house at the county fair, the current is so swift that I have to swim sideways just to go straight. I try to sight off famous San Francisco landmarks in the distance but the foggy conditions and 5-foot waves prevent me from seeing the targets. I do my best and am promptly t-boned by a swimmer. Then another. I look up and realize that I have been heading in the wrong direction for a while. Again. On my current trajectory, I would be in Vancouver before I hit terra firma in San Francisco.
I stop and survey my surroundings. Sure, I am off course. But I am damn lucky to be swimming near the Golden Gate Bridge in frigid San Francisco Bay. I am damn lucky to be healthy enough to attempt this. I am damn lucky to have a wife and family that allow me to do this. In that moment – and for the rest of the race – I am more alive and appreciative than ever. I even sing as I get tossed like a ping-pong ball in the ocean as I forge my way to the beach. Athletes are given an hour to complete the swim. I emerge from the water in 37 minutes and then run ¾ of a mile in a wetsuit to the transition area.
Bike
The event's website describes the bike course as challenging. That's like saying the electric chair may create a mild shock-like sensation. Only 2 of the 18 miles are flat. My bike creaks and moans as we climb slopes unlike anything seen on the East coast. As I crest the second hill, the professionals leading the race are speeding downhill at 40 miles an hour. I am climbing at 3 MPH. I think their lead is safe.
As I descend a roller-coaster-like slope near the appropriately named Lands' End section of San Francisco, I too hit 40 MPH. A lot goes through your mind when you are traveling 40 MPH on a bike wearing nothing but spandex. None of it is good. As the road flattens, I am met with a 20 MPH head wind. It's around 35° with the wind chill, I am wet and have to pedal hard just to move. Smaller cyclists are blown off their bikes.
The road conditions were somewhere between hellish and horrible on the hilly terrain near the Palace of the Legion of Honor. Cyclists are strewn on the ground and ambulances race by to attend to the bloodied fallen. Is this Saving Private Ryan or a triathlon? The lack of weaponry and Tom Hanks is the only way to distinguish. I pray for my safety and chuckle as I think about my Catholic mother-in-law who attends mass daily and has been praying for my safety to Saint Jude, the Patron Saint of Hopeless Causes. The hills go from steep to steeper and I continue to execute my plan of having no plan and taking what the day brings me. As I finish my bike, the leading professionals are finishing their races.
Run
The website notes that the run course will "drain the legs of even the best professionals." As I head out, the other pros are finishing. Their stride is short, their turnover fast. I try to copy their form until my first cramp. Then I revert to the form that makes me the best balding father of 3 with the last name Zacks in the field. I run two 8-minute miles and then hit the first of two monster climbs. The first is a trail with over 200 stairs. I climb to the top of the Golden Gate Bridge and then descend onto Baker Beach, San Francisco's nude beach. Fortunately it's still in the low 50s so the nudists are still at home doing whatever nudists do at home. I then run about a mile on soft sand. No matter where I run – at the water's edge or near the cliffs – the sand is soft, wet and thick. I wonder why quicksand isn't named 'slowsand'.
At mile 4, I approach the hardest part of the race – the Sand Stairs. 400 sand covered stairs that go straight up a cliff. I begin to jog them as I had trained but I am quickly halted by a traffic jam of cramping humanity. I have no choice but to walk with the masses. As I near the top, I run for the daylight. From that point on, I never looked back. My final 3 miles were my fastest of the day and I never stopped smiling. I am thankful for having the ability to enjoy the view of the Golden Gate Bridge from above as the morning fog burns away. I am thankful for my generous friends and family who believe and trust in me and donate to my cause.
In the end, I didn't do so bad. I finished 572nd out of 2,000 athletes and in the top 1/3 of my age group. I didn't die and actually enjoyed every freezing, windy, hilly stroke, pedal and step of the race.
I Escaped from Alcatraz and that's more than Clint Eastwood can say.
To learn more about Leslie, click here.