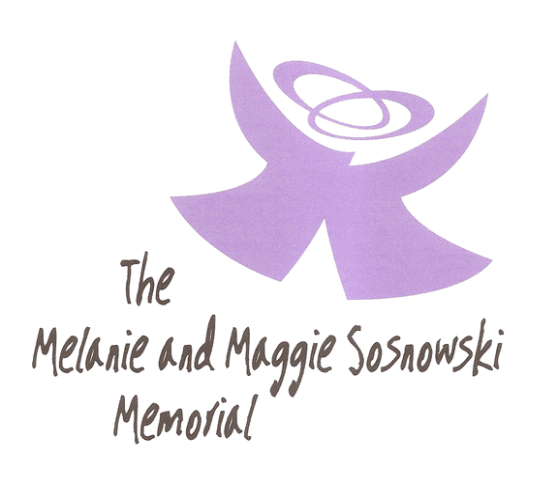 How A Family Foundation Became A Game-Changer
Posted by Kimberly DeProspero in Giving More
18
Nov
2014
Few things come close to touching the pain of losing a child, let alone two children.
For the Sosnowski Family, that pain has been a reality since the loss of sisters Melanie in 2001 and Maggie in 2008. Melanie was diagnosed with a rare sarcoma tumor in January 2001, and died 42 days later at the age of 27. Maggie's death at 24 years of age left the family reeling but determined to continue honoring the memory of their precious girls.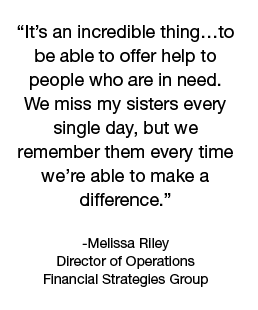 In the early years, the Sosnowskis gathered friends and family annually to walk together in the Relay For Life, which supports cancer programs and research. They raised close to $125,000 between 2001 and 2009, but after Maggie's passing, wanted to remember both girls in a special way.
In 2009, they established The Melanie and Maggie Sosnowski Memorial, a non-profit organization that supports local charities and families in need, and keeps the sweet, heart-felt spirit of the girls alive in their community of Mahoning Valley, Ohio.
To date, the Memorial has donated almost $25,000 to local charities, over $10,000 to local families in need of monetary support, and just this year set up a $10,000 scholarship with Youngstown State University. The Melanie and Maggie Sosnowski Memorial Scholarship will be awarded for the first time in the 2014-2015 academic year to a female YSU student-athlete who understands that tomorrow is promised to no one and that each day is a gift. The recipient will use her talents in the classroom and on her field of play to pay it forward to others.
The outpouring of support for the Sosnowski sisters has been overwhelming, and the family is especially proud to offer an athletic scholarship to a deserving young woman from Mahoning County to enhance her education.
"It's an incredible thing…to be able to offer help to people who are in need. We miss my sisters every single day, but we remember them every time we're able to make a difference." says Melissa Riley, Director of Operations for Financial Strategies Group.
"Looking ahead, I know the Memorial will be a game-changer. And that's the way they both would have wanted it."
For more information on The Melanie and Maggie Sosnowski Memorial, visit their Facebook page, or contact Melissa Riley at 954-888-4680.
Visit our website to get to know Melissa and our other amazing Team Members.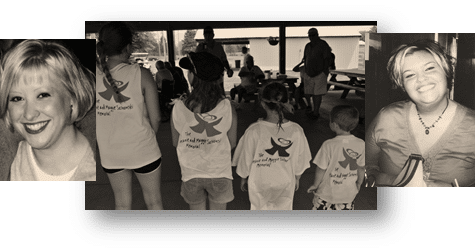 #1-325847