Estate Planning Is A Team Sport
Posted by Financial Strategies Group in Blog Posts, Strategic Partners
03
Feb
2017
Now more than ever you need objective advice and counsel to help you make appropriate financial decisions in an ever-changing world.
Your overall financial plan requires input from multiple professional disciplines with varied expertise.  That's why the advisors at Financial Strategies Group surround themselves with strategic partners to better serve our clients.  These partners have expertise in estate planning, individual and business tax, mortgage and banking, small business consulting, and risk mitigation through property insurance to name a few.  Our role as your primary advisor is to help funnel information and coordinate strategies with your team of experts.
In the article below, we highlight one of our strategic partners, Bruce Iden. Bruce has been practicing in the areas of estate planning and probate and trust administration for over 30 years. He earned his J.D. from George Washington University National Law Center and his L.L.M in taxation from the University of Miami School of Law. Bruce provides expert advice to FSG clients on the critical aspect of estate planning and commercial real estate.
We hope you enjoy his article!
Bruce Iden is not affiliated with Financial Strategies Group or LPL Financial.
---
Often when I meet with new clients, I discover that they may like to do things by themselves. By investing online at E-Trade, or using Turbo Tax in lieu of a CPA for their returns, they are saving time and not "wasting" money. Purchase insurance or an IRA without an agent? Easy to do. And through the extensive marketing of sites such as Legal Zoom, you can now download a will, trust, and advance legal directives.
Why hire someone when you can do it by yourself, for less?
As inexpensive and efficient as these sources can be, they all lack a very important element: counseling.
Estate planning and decisions regarding taxes, investments, insurance, and disability are daunting and complex. Knowing what you don't know is critical.
One way to keep you on track as your world changes is to build a "team" of professionals who can offer real financial and legal counseling.
Who are the members of your team and how do you choose them?
Your team members may be a CPA, financial planner, attorney, banker, stock- broker, and perhaps an insurance advisor. The first step in selecting a professional might be a recommendation by a friend, colleague or an existing member of your team. It is also important, no matter who may refer you, to do your own independent research. Schedule a consultation. Ask questions. Check qualifications. There is never a substitute for experience and competence, but also consider if this is someone you feel comfortable with. Your goal is a long-term relationship.
When it comes to estate planning, a qualified estate planning attorney offers more than simply producing documents for your signature. Their value is in the counsel provided. While you may save money in the short term using an online service, or even an attorney who just dabbles in estate planning, your heirs may be left to clean up any mistakes that may have been made.
Are there any other factors you should consider?
One issue currently getting a lot of attention is the term 'financial advisor', commonly used by stockbrokers, insurance agents, or someone who sells mutual funds or annuities. Actually, anyone can add that title to their name, and it certainly does not make them an expert. A CERTIFIED FINANCIAL PLANNER™ Professional however, is a positive indicator that you will be provided with objective financial guidance. But even those with the CFP® designation may not be a good fit for you. Do your research.
A basic rule of estate planning is thinking about how your loved ones will handle their financial affairs after you are gone. Consider leaving behind a team to provide consistent, reliable and supportive counsel and advice to you now, and then to assist and guide your loved ones later.
Estate planning is a deliberate, premeditated act of love. Life can change in an instant.
What are you waiting for?
---
ABOUT OUR STRATEGIC PARTNERS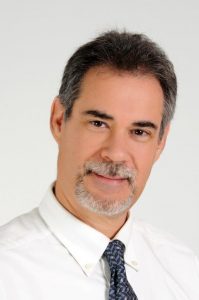 Financial Strategies Group partners with Bruce Iden and other financial professionals in the Atlanta and Fort Lauderdale areas to provide clients with objective, expert financial advice. As always, we're here to serve you. Don't hesitate to call Financial Strategies Group with questions at 954-888-4680.
For more information, or to schedule a complimentary estate-planning consultation with Mr. Iden, please contact Iden Law Offices at (954) 885-0085 or visit www.idenlaw.com
1-575130