A Brief Market Update┃June 14th, 2022 ┃Stocks Tend to do Well After Corrections
Posted by Financial Strategies Group in Blog Posts
10
Jun
2022
We know that lately, the subject of inflation and a possible market recession has been widely discussed. While the past year hasn't been easy for investors, it's important to remember that corrections happen and with that being said, stocks historically have done well after corrections.
We know the information can begin to feel overwhelming so we'd like to break it down into a few helpful takeaways.
Current Market Takeaways:
The S&P 500 Index recently corrected nearly 19% from the early January peak, before bouncing some the past two weeks.

Looking at all the corrections since 1980 shows the S&P 500 was up a year later 22 out of 24 times, up 23% on average.

The returns two years later are solid as well.

What has happened this year hasn't been fun for investors, but it is important to remember that corrections happen and may create opportunities.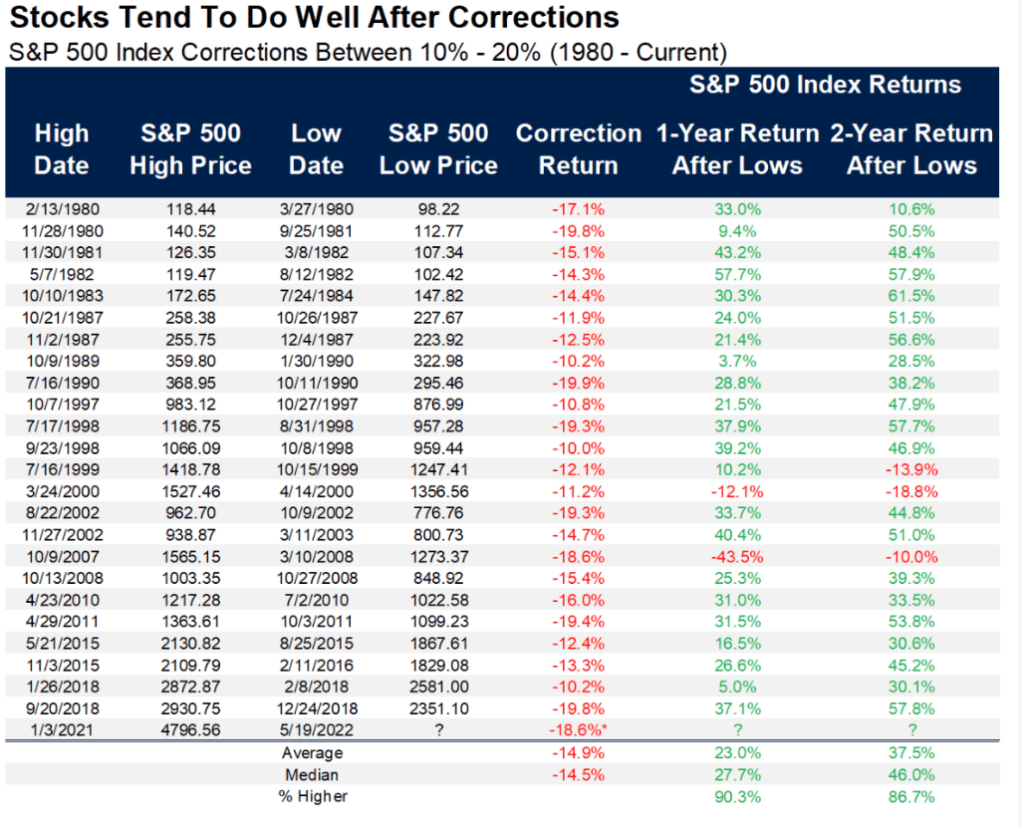 Please feel free to email us with any questions. We are always here to discuss any concerns you may have.