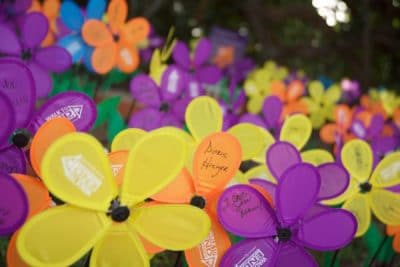 We're Taking Action to End ALZ
Posted by Financial Strategies Group in Giving More
21
Jun
2017
Alzheimer's affects everyone. One in three seniors dies from this devastating disease or another form of dementia.

 June is Alzheimer's & Brain Awareness Month. As financial planning professionals, Financial Strategies Group is dedicated to the fight to end Alzheimer's. To advocate for awareness, education, and quality care for our clients and their families. And to raise money for the cause.
We know that Alzheimer's disease remains one of the most critical public health issues in America. This is why we have formed a team to participate in the Broward County Walk To End Alzheimer's on October 21st.
 Our goal is to raise $20,000 this year. In addition to our own efforts, we are also members of Integrated Financial Group's National Alzheimer's Team, and have collectively pledged to reach a group-wide goal of $100,000. We are proud members of Integrated Financial Group's consortium of independent financial planners headquartered in Atlanta, Georgia.
Please consider joining us in the fight to end this terrible disease! We currently have 23 people on our Team, and are looking for more to join and help raise funds. Our team member goal is 50.
You can participate in 2 ways
1. You can join our team and walk with us on October 21st at the Broward County Walk
2. You can join our team as a "virtual walker" and help raise funds.
Click here to view the Financial Strategies Group Team Page, and find more information on participating and donating. Call our office at 954-888-4680 with any questions. Our sincere thanks go out to you for your consideration of this worthy cause.
About Walk to End Alzheimer's Held annually in more than 600 communities nationwide, the Alzheimer's Association Walk to End Alzheimer's® is the world's largest event to raise awareness and funds for Alzheimer's care, support and research. This inspiring event calls on participants of all ages and abilities to join the fight against the disease! When you participate in Walk (as a Virtual Walker or Team Walker on Event Day), your fundraising dollars fuel our mission, and your participation in the event helps to change the level of Alzheimer's awareness in your community. The Alzheimer's Association provides free, easy-to-use tools and staff support to help participants reach their fundraising goal. While there is no fee to register, we encourage participants to fund raise in order to contribute to the cause and raise awareness. Join us and lead the way to Alzheimer's first survivor.
Together, we can end Alzheimer's disease!